In celebration of Women's Month, we applaud the remarkable women who are breaking barriers and leading the way in the coffee business. At Starbucks Philippines, we're proud to showcase our #StrongLikeCoffee partners (employees) who have been instrumental in driving our success. In this feature, we highlight eight inspiring women and delve into their personal journeys, explore how they are empowered in making a difference both in their personal lives and professional careers. Join us as we celebrate these trailblazers and their remarkable achievements.

GEM, operations services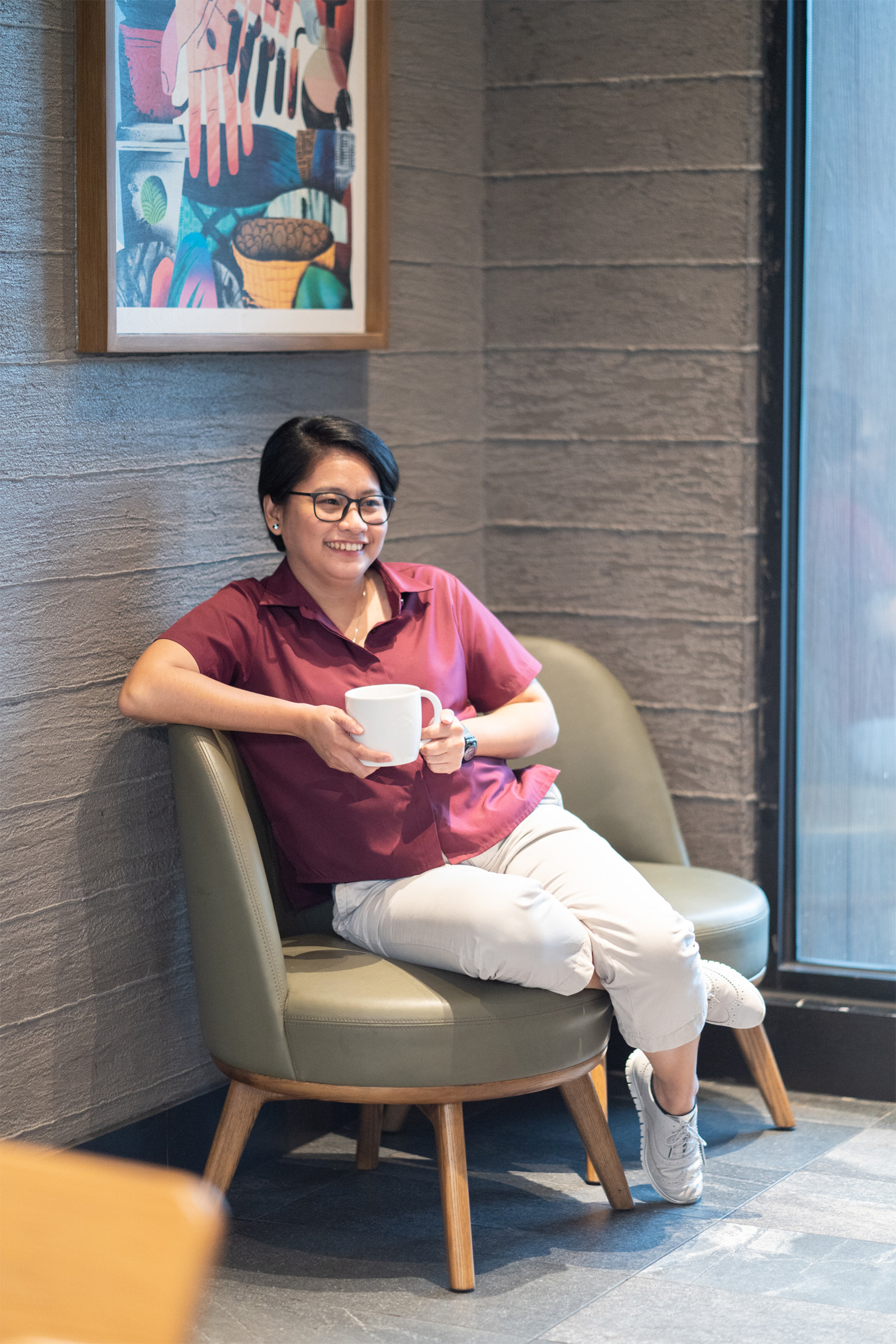 At Starbucks, Gem helps implement and sustain in-store programs and initiatives, making sure that customers get a consistent Starbucks experience every day.  She recalls her inspiring journey that brought her where she is today in her career.
"Working with a team led by women is an empowering experience for me. I started as a part-time barista 13 years ago and now; I work to support over 5,000 partners in the stores. Having women leaders behind me who nurtures growth, inspires trust, and puts confidence in my abilities and skills set encourages and motivates me to make things happen and do better."


KAI, support center manager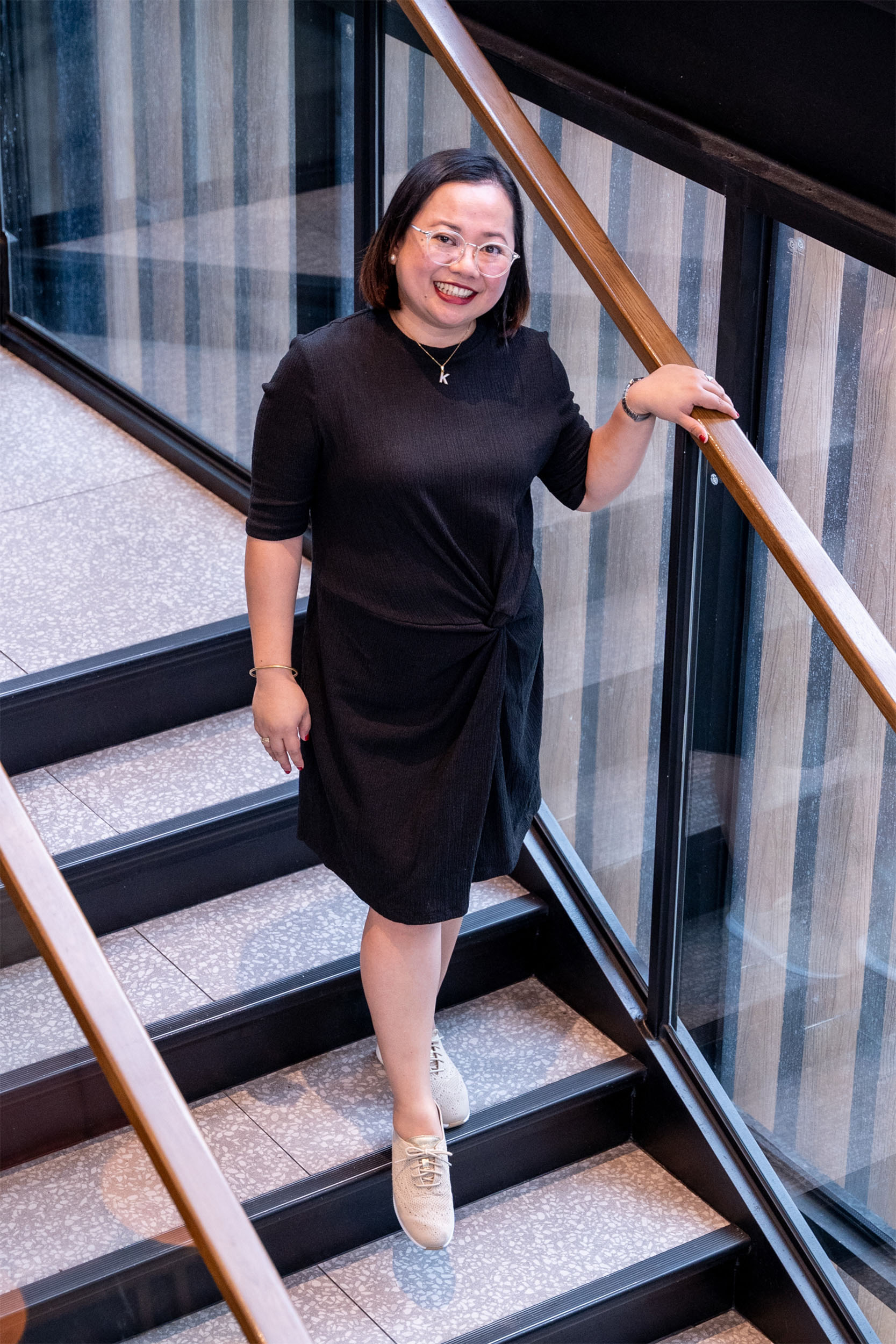 Kai wears many hats every day—she oversees support center operations, supervising partners (employees) and closely collaborating with other departments in the support center. Get to know Kai as she shares her life purpose as a wife, daughter, and a mother, a reminder of the different roles remarkable women plays in their lives.
"There was a time in my life when all was uncertain until I overcame my illness— I was so paranoid about the things I couldn't control. Then, I found purpose as a Starbucks partner, as a wife, as a daughter, and as a mother. As time goes by, I learned to put myself in the shoes of others which made me a woman of the people— the people I surround myself with allows me to grow and in turn, I encourage them to grow with me. Now, I have a beautiful family, friends that always care for me, and a network stronger than ever which has made me most content in this lifetime."


NANCY, finance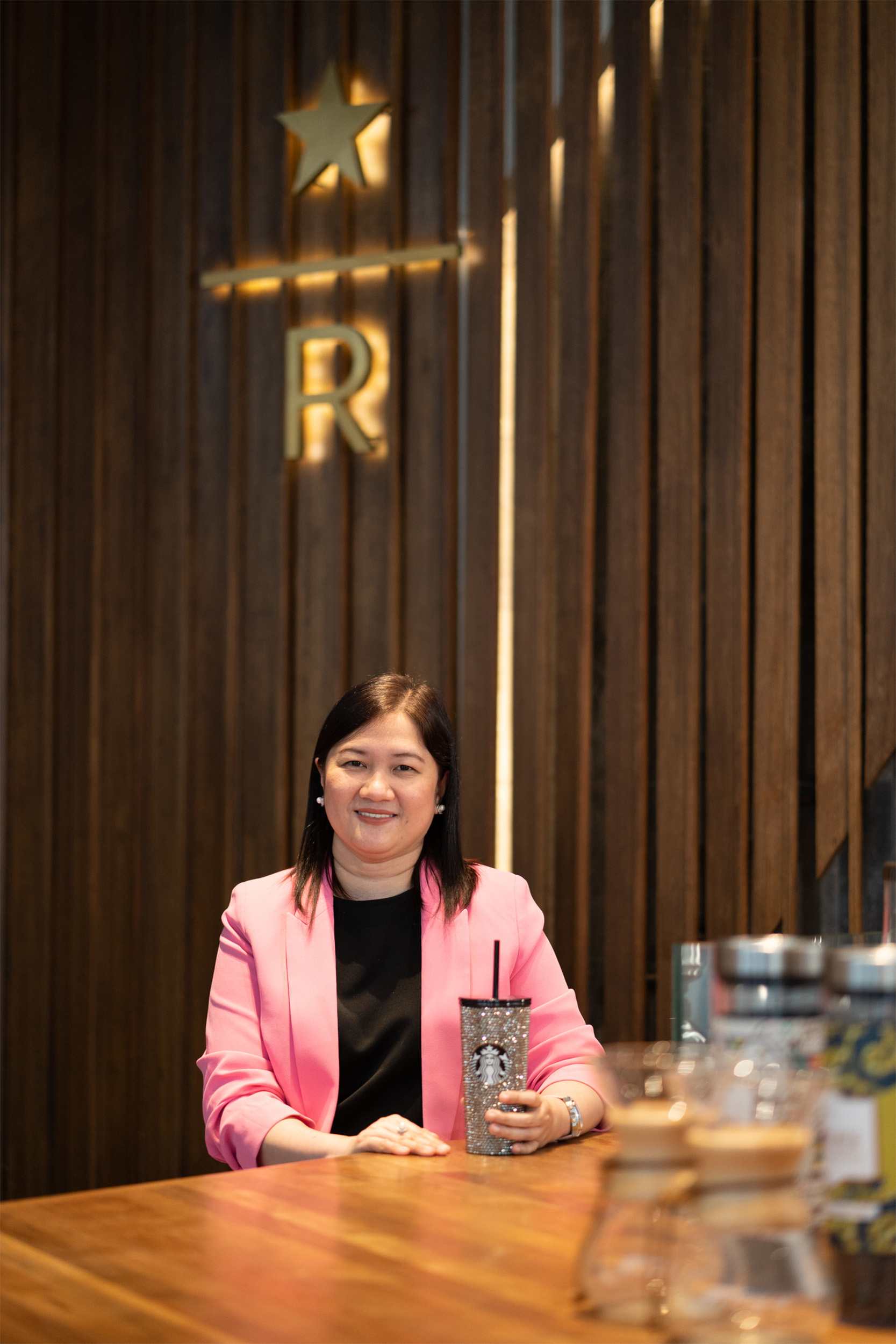 Nancy shares about being empowered to accomplish anything with the right mindset-- positivity, discipline, and passion. She plays a critical role in managing the financial operations of Starbucks Philippines, ensuring the organization's financial health and success. 
"Leading a team of passionate accounting professionals, and at the same time earning my MBA degree, and nurturing the growth of my 5-year-old daughter makes me feel like a superwoman. Doing the things that inspire, sharing my blessings, and doing good things for the love of humanity— makes me feel empowered. All these good things can be accomplished with the right mindset, positive attitude, discipline, and passion. It all starts with your love for yourself, your love to inspire, and your love to do good.


LAU, operations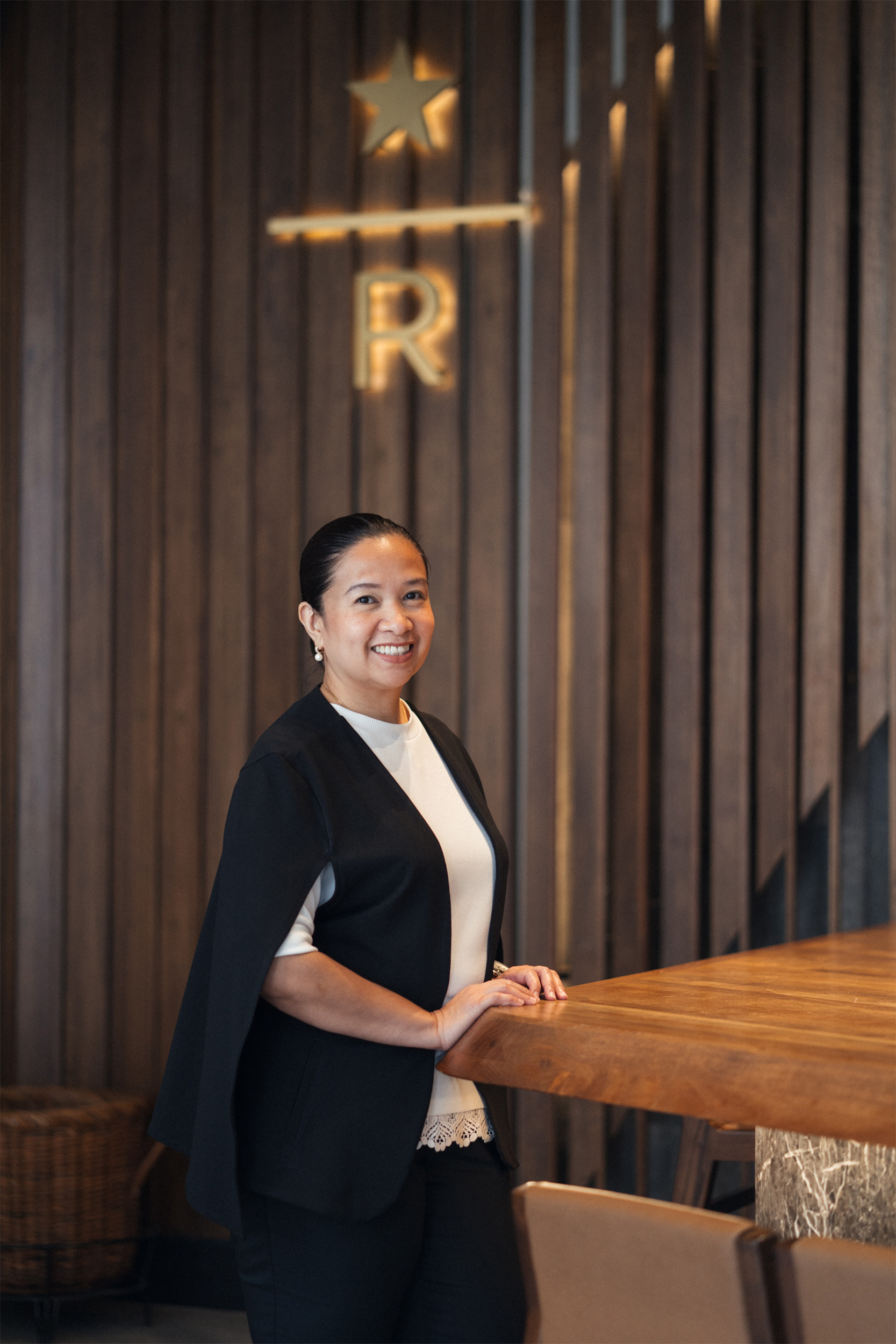 Lau shares that her passion for coffee fuels her to take on anything that life, career, and motherhood has to offer. Lau takes on in her every day work with passion where she helps streamline operation service processes, while providing customers with an unwavering Starbucks experience.
"For over 20 years with Starbucks, I have witnessed a plethora of changes, been through ups and downs, met a lot of incredible partners, and learned new things. All these years, I can proudly say that coffee is my sanctuary. It makes me feel empowered, not just because of its boost of caffeine to get my day started, but what it represents for me. A strong constant. Never wavering. Omnipresent in my life.

Being a woman, being a leader, a wife, above all a mother to a special child, I am fueled by my passion and coffee, I am ready and empowered to take on the next chapters and will keep going, be of service to others and pay it forward.


EUGE, operations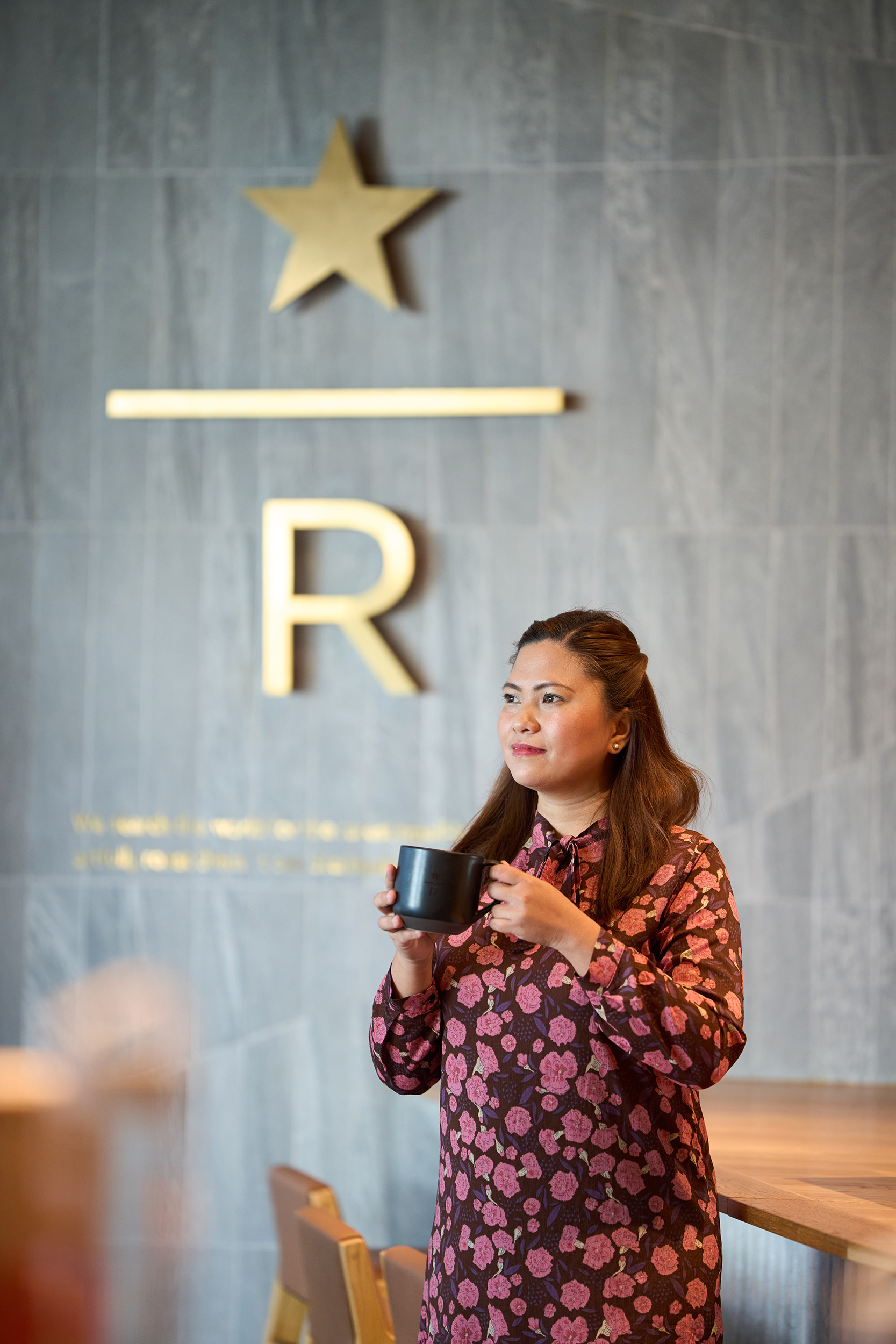 Euge shares her personal story on how the different roles that she has in life empowers her to become the superwoman that she is today. At Starbucks, Euge has a wide range of responsibilities-- from leading and managing a team of store managers in her district to ensuring that stores assigned to her are meeting or exceeding goals, customer service standards and operational excellence. Her leadership positively influences and inspires store partners to be guardians and champions of Starbucks coffee.
"I have always believed that life should be driven by a purpose. As a woman, I feel most empowered when I begin to see this purpose being fulfilled."

They say, "Fulfilment doesn't come from what you have, it comes from what you do". So we need to ACT on it. Courageously embrace our circumstances, adopt a positive outlook and attitude, coach others and be coached, let others see a new perspective through our actions and behaviors, and see beyond our current circumstances and turn it into the possibilities of what could be.
Each day, we all play different roles: as a mother, a daughter, a wife, a mentor or a mentee, a leader or a disciple, and even as a store partner crafting a latte. In all these, find your purpose to empower others."."

STACEY, marketing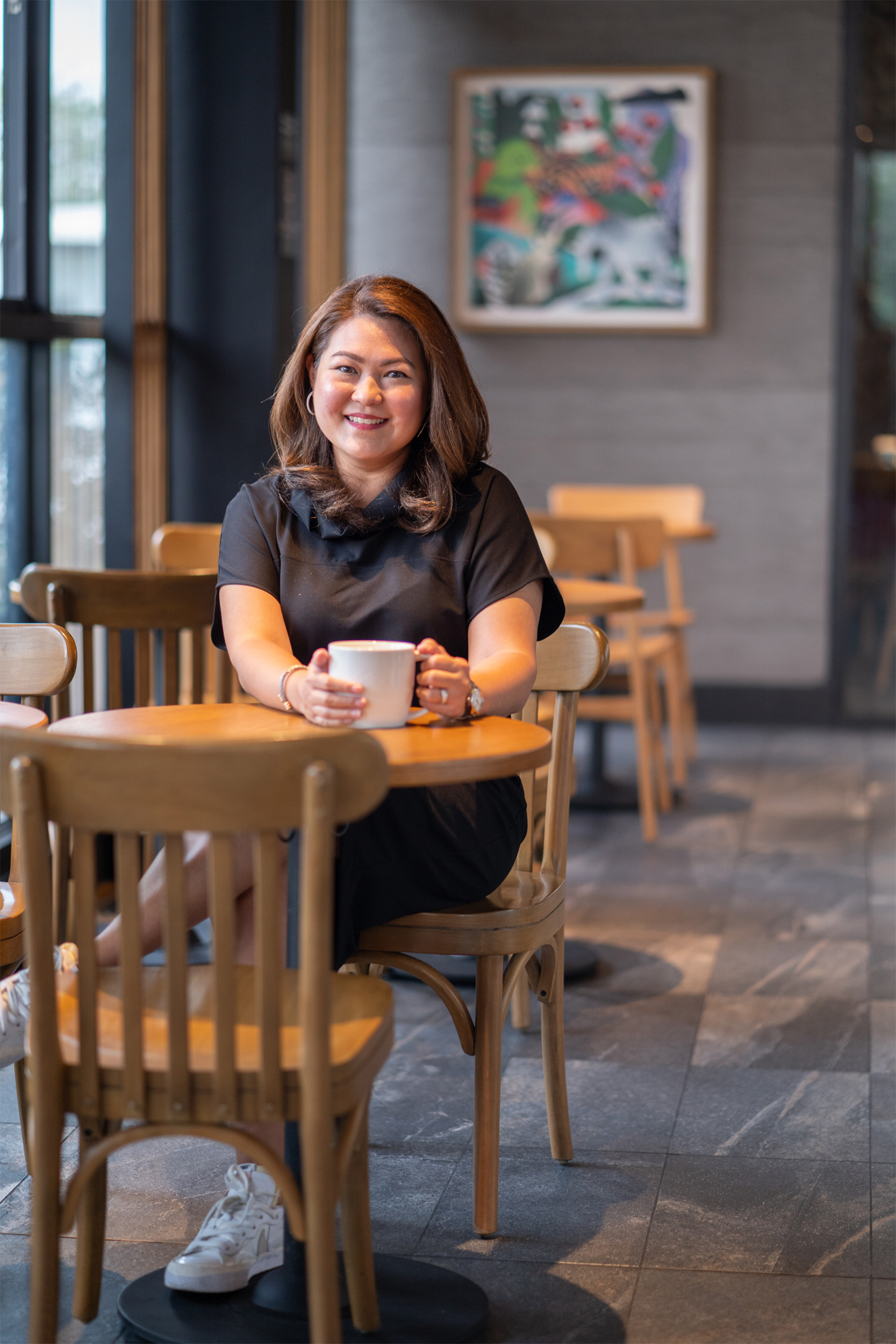 Stacey leads the Starbucks Rewards program, creating strategies and provides new ways to improve customer experience. Stacey expresses her views on women helping women thrive in a world full of possibilities.
"It starts with the little things that we practice every day - that to me is how I feel empowered as a woman.
From a simple "how are you," smile, a "you look great today", a pat on the back, to celebrating wins and offering to help; building on ideas, supporting small businesses, being able to speak your mind and be heard; to women helping women – friends, family, colleagues – thrive at work, in life and in causes bigger than us. It's the little things that turn into big things that can empower and uplift women."


JULIE, marketing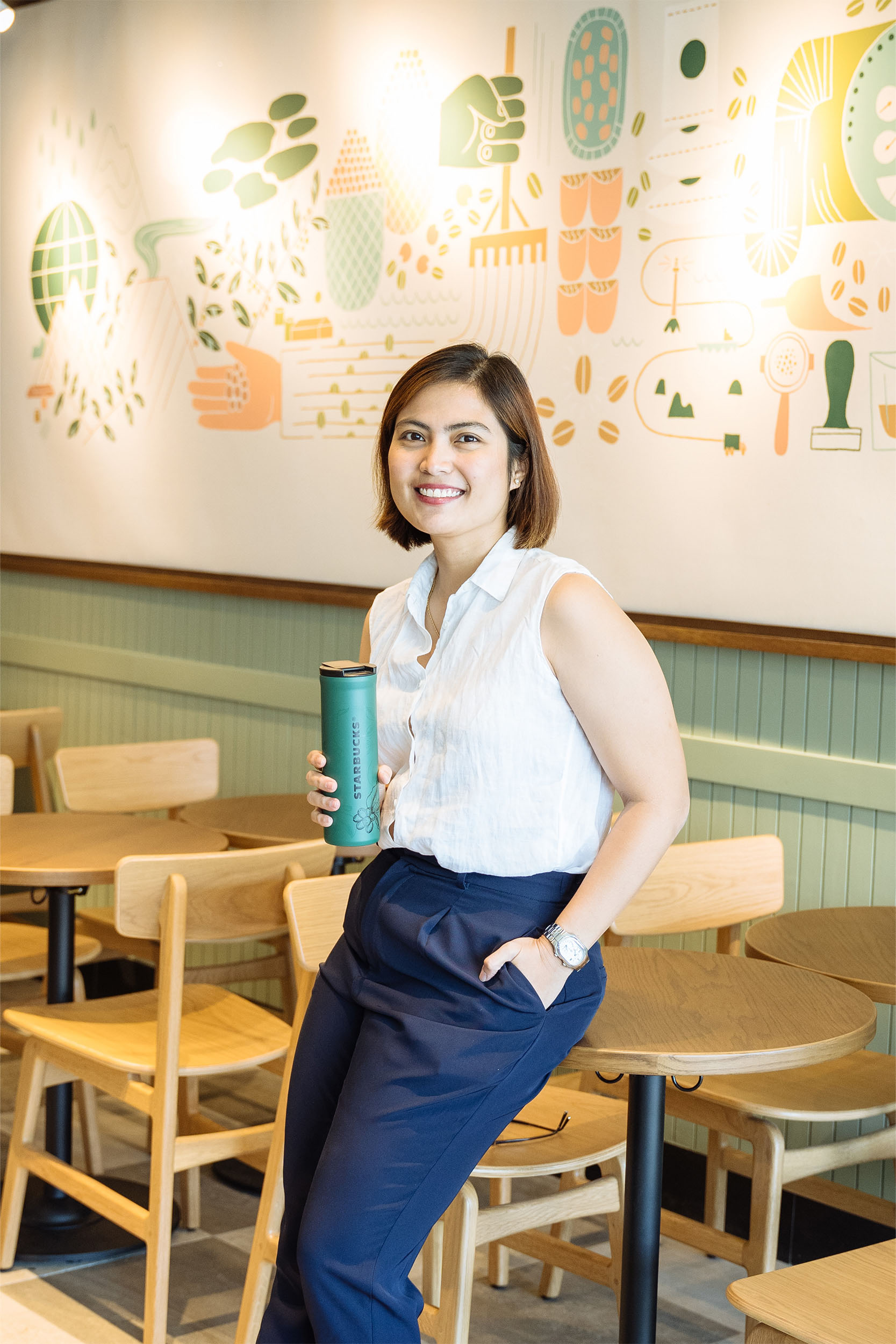 Julie contributes to Starbucks' success by handling the development and implementation of marketing plans and initiatives. She has multiple responsibilities-- from internal store partner communications to leading in-store marketing promotions. She also shares how she was able to overcome challenges, accountability, and being heard.
"There are three situations where I feel most empowered.
I feel most empowered whenever I surprise myself that I am capable of overcoming challenges where initially I thought I couldn't. This has led me to be resilient and to be very determined in both my professional and personal life.
Secondly, learning about accountability for my actions has also empowered me. It is a great teacher which has led me to a lot of unforgettable experiences, opened a lot of opportunities and taught me many lessons so I can be better.
Lastly, whenever my voice is heard, I feel empowered, am confident about what I stand for.


IRA, store partner / operations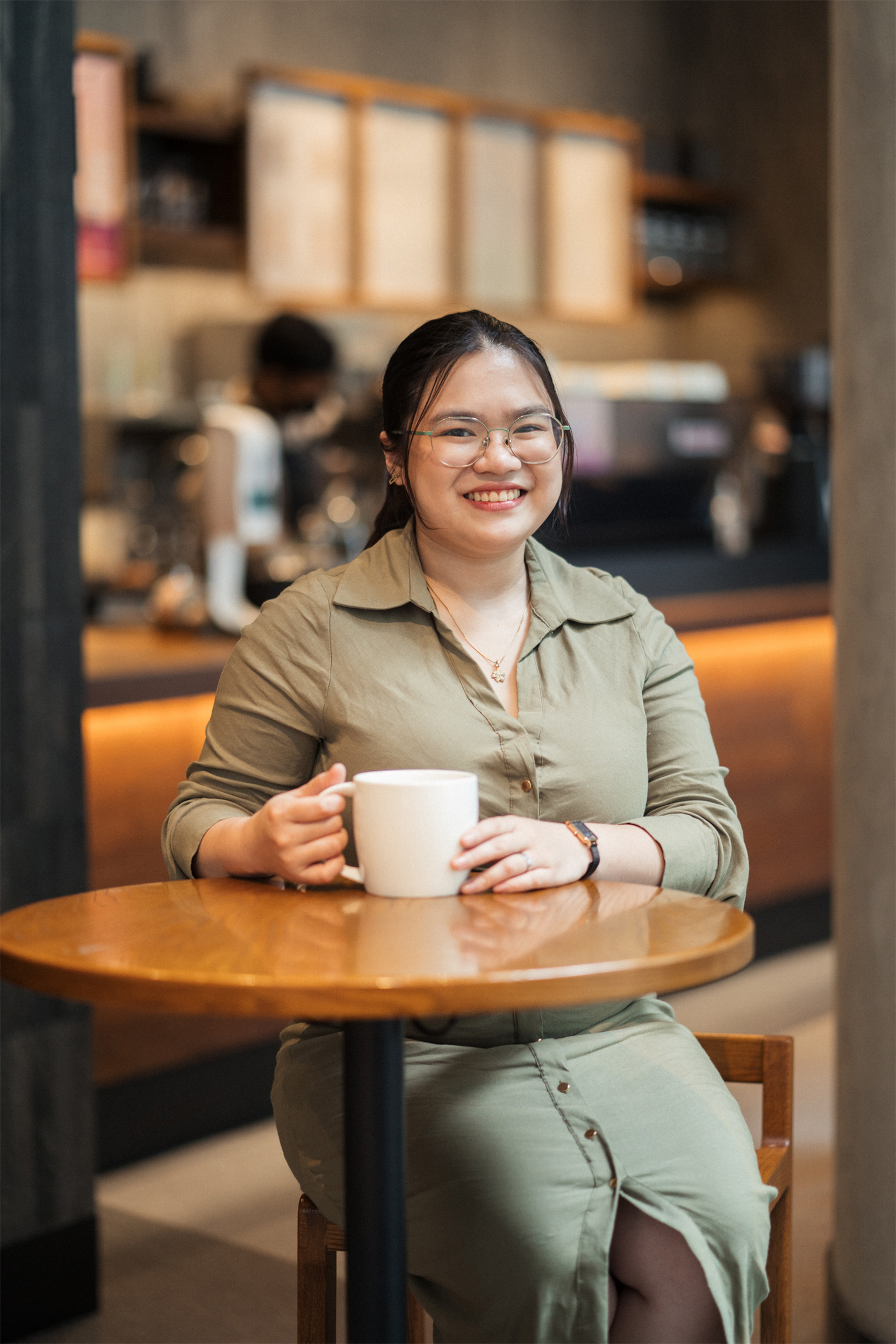 Ira, one of our store partners who ensures that we create and maintain the Starbucks Experience for our customers every day, talks about her career milestone and how this helped shape her into the woman that she is now.
"I remember in one of my first coffee tastings, how my voice was shaking and my hands were trembling as I felt so vulnerable sharing to my partners the story of the women in Sumatra, and the way they have been sustaining the coffee industry. It is somehow similar to when I was opening up on how it is like being a young aspiring female journalist and a partner at the same time. My role at Starbucks gave me the opportunity and space where I know women are recognized, supported and valued. My listeners shed a tear, all of whom are women. After that, I felt a sense of hope and a refueled passion to shed light in these stories of the marginalized — which I continue to do till this day through my coffee stories.
Looking back then and now, I am grateful for the influence these women in the coffee communities gave me, and the woman who inspired me the most is my mom. Through them, I witness how women thrive and find our power in nurturing roles, in sustaining lives, while still being able to accomplish something of our own. They are examples which allows women my age and little girls to reach for the stars, challenge the status quo and be braver in carving our own path. Now in my stories, I reinforce that the future is female and that we remain stronger like coffee."

These women exude strength and passion in all that they do. Being able to balance life and their strong commitment to their craft is something that's inspiring and motivating to see. Today and every day, we continue to celebrate all women partners, together with our customers, who are #StrongLikeCoffee and have uplifting stories to share.