MANILA, Philippines - This year, July 25, marked the launch of our largely awaited collaboration with the global K-pop girl group, BLACKPINK. What better way to turn up everyone's summer, than with this bold, and iconic collection!


The exclusive collaboration unveils an iconic new BLACKPINK-themed Frappuccino, along with a collection of stylish drinkware and lifestyle merchandise. Through this endeavor, Starbucks fans and BLINKs alike can share their joy while dialing up the summer fun.
BLACKPINKS domination has reached a large global audience, and our partners are no exception to that. We spoke to several of our Partners from the Support Center who have shown great excitement for the recent launch.
As proud Partners of Starbucks Philippines and avid followers of the iconic girl group, they hold this special collaboration close to their hearts. They shared with us their excitement and some of their personal favorites from the collection.
Kendra Feliciano, our Partner from the Product team, has been a loyal BLINK since 2018. She expresses her excitement towards the collaboration and how the blended beverage oozes with the BLACKPINK energy!
As a blink myself, my favorite part of the drink is the chocolate topping! It's an homage to the BLACKPINK's logo, and it's a cute detail to delight in while enjoying the beverage... The harmony of chocolate and strawberry is a satisfying combination of a tart fruity flavor and indulgent chocolate. It reminds me of a sweet snack from my childhood. Kendra says.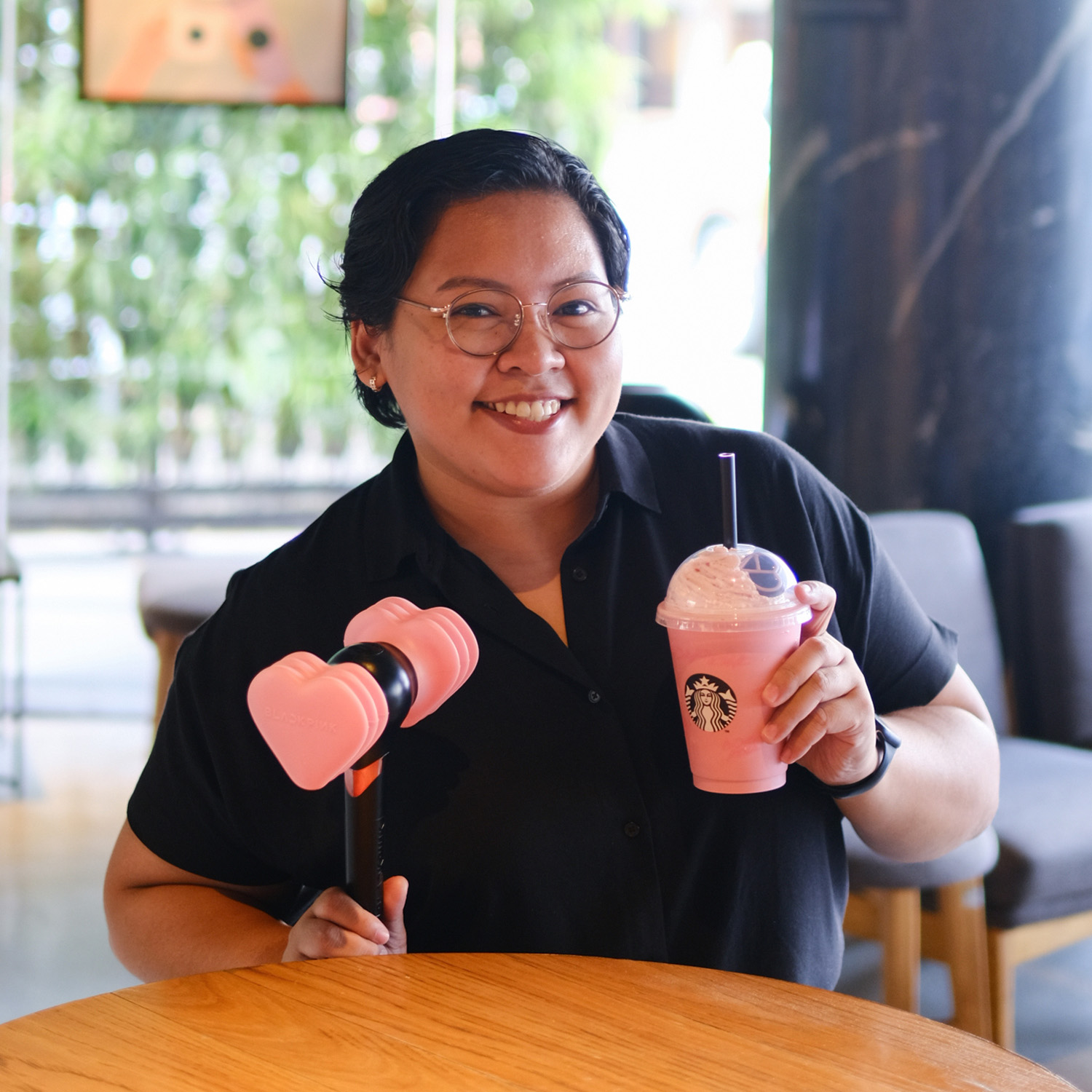 With the unveiling of The BLACKPINK Strawberry Choco Cream Frappuccino Blended Beverage, and its textured and flavorful combination of strawberry and dark chocolate curls, there is no denying that its sweet and decadent flavors are worth hyping up.
Third Villaflor, from the Learning and Development team, shares with us his favorite product from the merchandise collection. As a coffee enthusiast and a huge fan of BLACKPINK, Third finds within the wonderful array of drinkware and lifestyle products, the colors of BLACKPINK's famed aesthetic.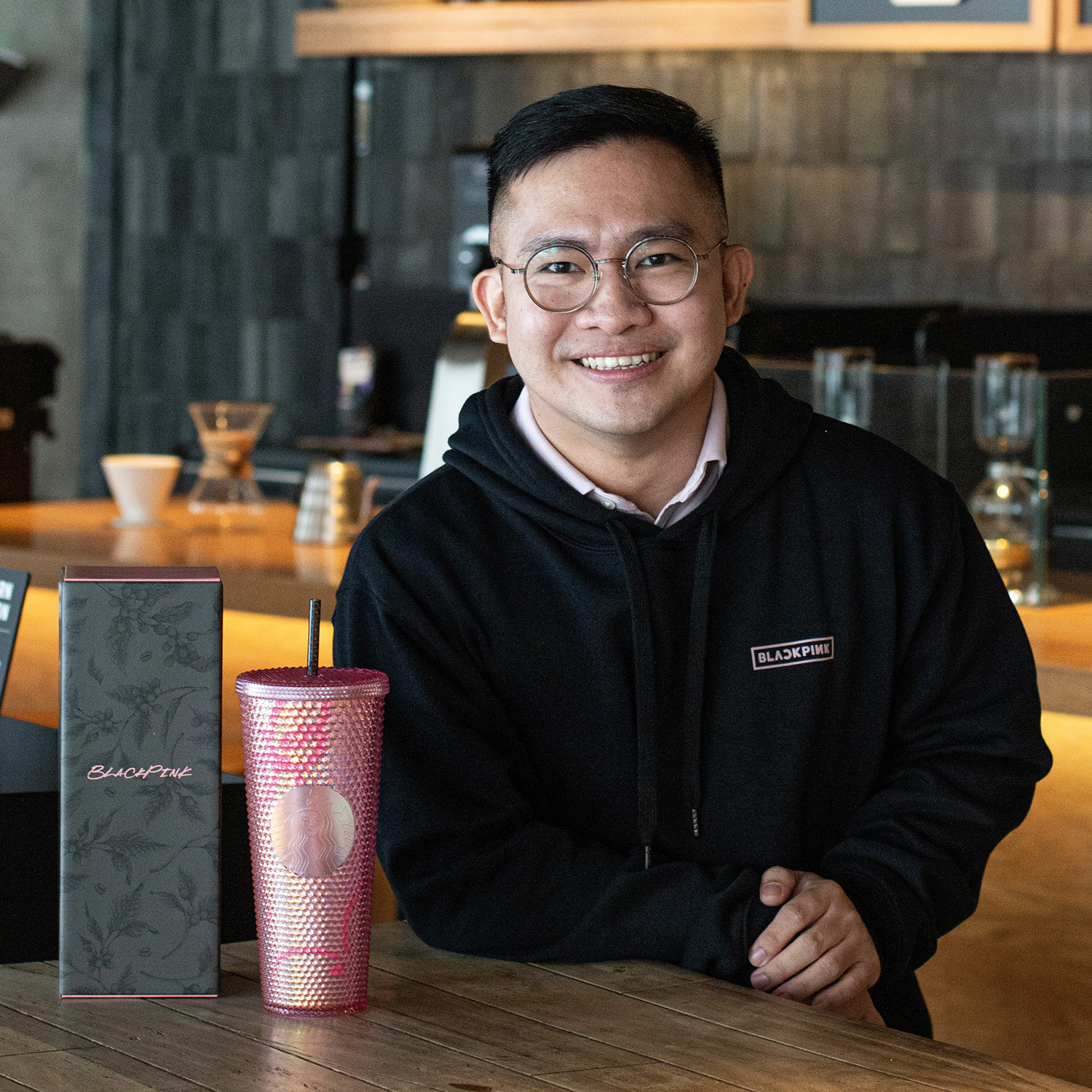 Third exclaims, I am an iced coffee drinker, and the colors of the BLACKPINK Doodle Pink Tumbler scream BLACKPINK! As a BLACKPINK fan, merchandise is always a nice-to-have but what made this collaboration more special is the fact that these are items that I can use every day (e. g. drinking coffee, workout) and it's Starbucks!
Aside from the beverage and drinkware collection, our partners have shown love for the BLACKPINK Starbucks Rewards Cards. Ela Casabuena, from the Learning and Development Team, shares with us just how perfect it is to bring Starbucks and the girl group together:
As a BLINK, I was thrilled when I first heard about the Starbucks partnership. It's always exciting to see my favorite artist collaborate with big brands like Starbucks. Knowing that BLACKPINK's music and overall vibe fit so well with the aesthetic and atmosphere of Starbucks, this partnership feels like a match made in heaven.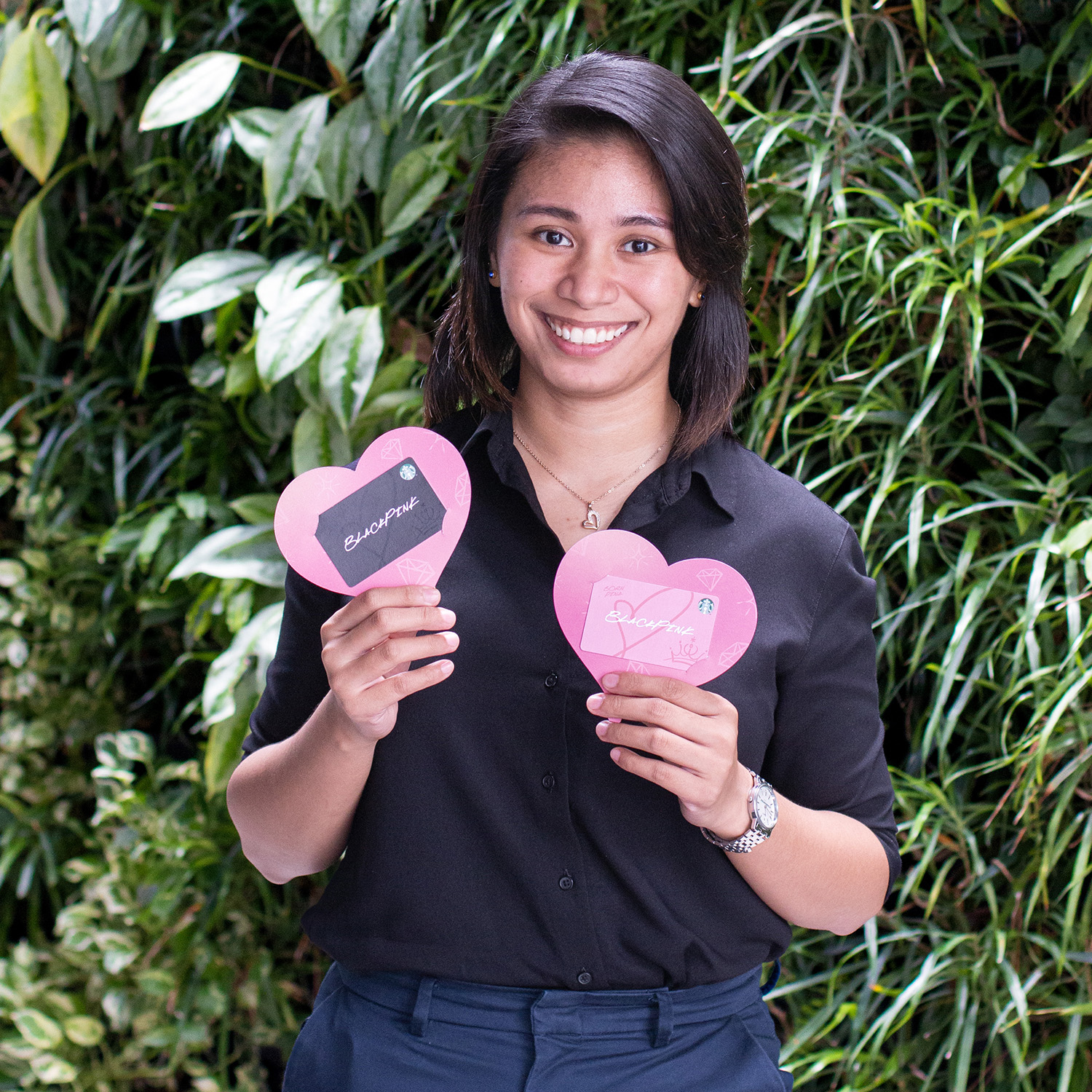 As a Starbucks Rewards member, Ela shares the fun and exclusive benefits that make the BLACKPINK Starbucks Cards even more fabulous:
There are a lot of perks as a Starbucks Rewards member what I enjoy about it is how easy it is to earn Stars to get a Reward Voucher and the wide range of variety I can use my Reward Voucher on. Also, the exclusive offers it entails. Especially for the BLACKPINK partnership, as a Starbucks Rewards member, I get to have the first dibs on the BLACKPINK collection which is a win for me. Ela expresses herself with excitement.
BOOMBAYAH, Powerful, a HIT! --- these are the words our partners used to describe this spectacular partnership. And true enough, this collaboration has brought about one big, total Shut Down!
Starbucks and BLACKPINK joining forces to create a stylish and bedazzled lineup of merchandise is truly one for the books. It is a tremendous moment to witness our very own partners at Starbucks Philippines enjoy this collection as much as the rest of our beloved customers.
The limited-edition blended beverage, exclusive lifestyle and drinkware collection, and the collectible Starbucks will be available in select stores, while supplies last. To learn more about the collection, visit the
merchandise page
for more information.
###