For the first time since 2019, 15 Starbucks barista competitors from across Asia Pacific, came together recently in Bali, Indonesia, the home of Starbucks Reserve Dewata Coffee Sanctuary, and Coffee Experience Center. Starbucks partners from across the region came together to celebrate coffee, connection, and community building.
The Regional Barista Championships evolve year-on-year, with a pivot to virtual format during the pandemic. Now, through a multi-channel approach, Starbucks brings this much-loved event to partners and customers around the world. This competition showcases barista skill and craft, creating moments of connection and storytelling over coffee, and celebrating the limitless possibilities of human connection that Starbucks baristas create every day in the communities they serve. Each competitor is judged on their ability to perfectly prepare and present three courses along with their own narrative– Pour Over, Latte Art and a Signature Beverage.
The Philippine market's very own regional barista representative, Ela Casabuena, displayed her passion and advocacy for Planet Positive Goals through her craft during the competition.
With a successful feat of ranking third overall against 15 markets across Asia Pacific in the competition, Ela's innovative, localized, and sustainable approach to coffee was exemplified, particularly in her Signature Beverage. Being a partner at Starbucks for nearly eight (8) years, and currently a Senior Specialist in the Learning and Development team, Ela has exclaimed great enthusiasm for Starbucks' advocacy of sustainability.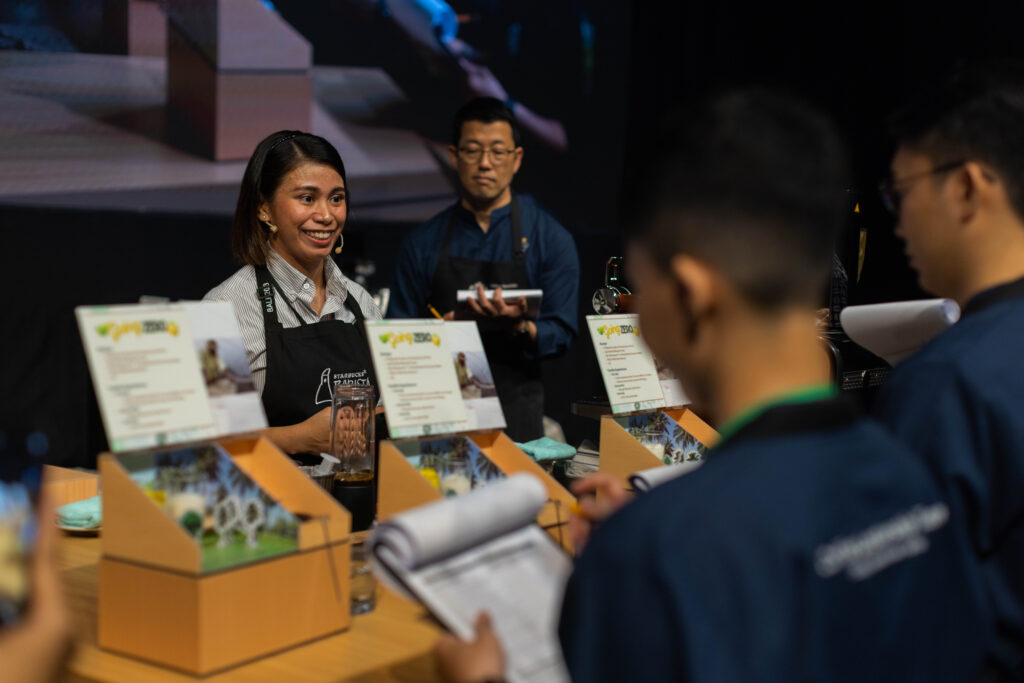 "I've always wanted to create a beverage that will support our company's sustainability efforts and during my experimentation, I came across this zero-waste concept for cooking and I thought it was a great idea to apply it to my Signature Beverage." Ela expresses.
Her Signature Beverage, Going Zero, takes inspiration from local flavors such as pickled mangoes and sweetened coconut meat. The use of these local ingredients not only highlighted the country's rich and notable flavors but also the sustainability aspect that no ingredient goes to waste.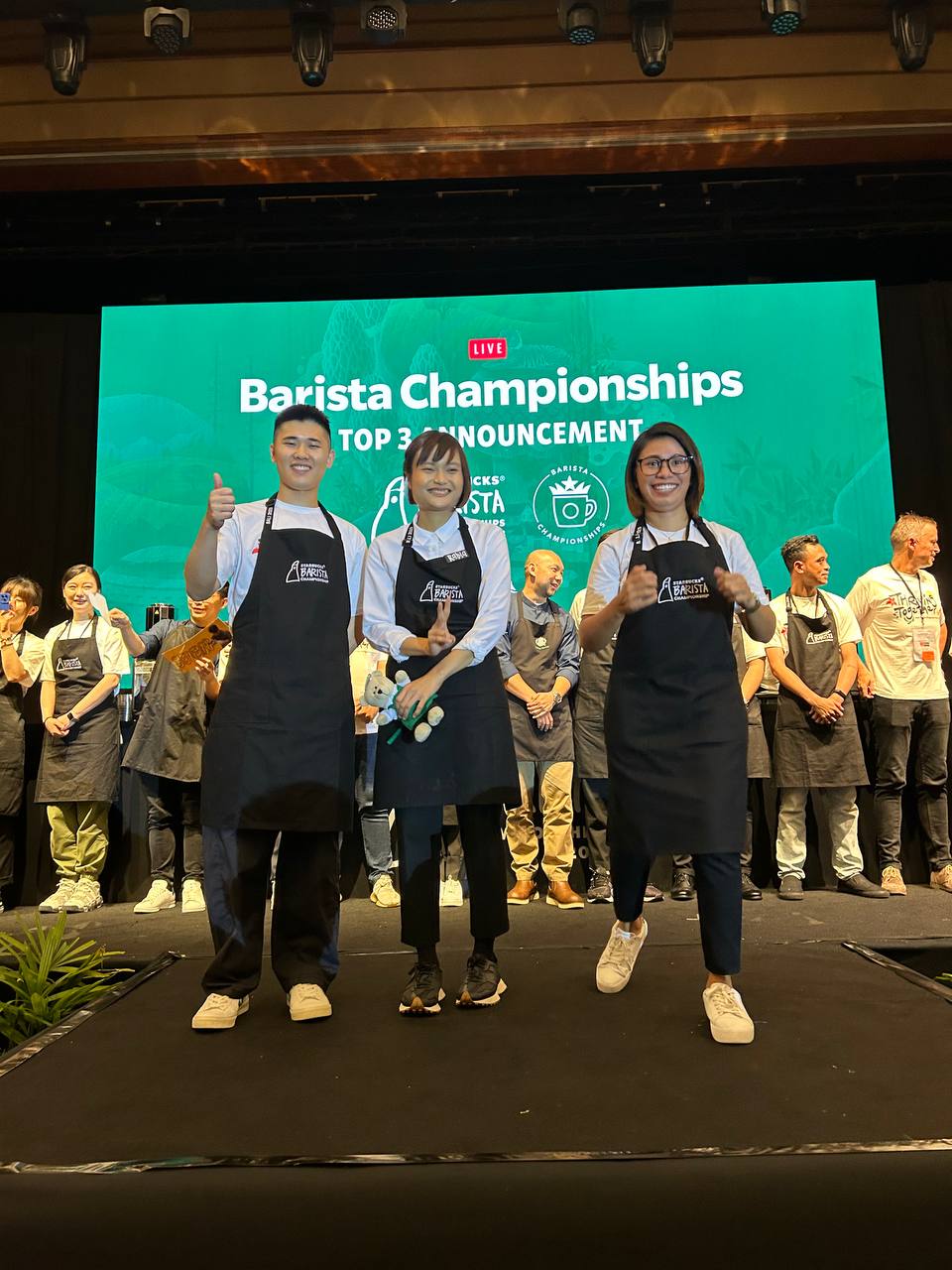 Three finalists competed in the Grand Final with Allen, a shift supervisor from Starbucks Taiwan market,
taking home the coveted title of Regional Barista Champion 2023.

When asked about her dreams and aspirations after the recent RBC run, Ela said "Professionally, I would continue to coach and help partners that would like to grow in their respective roles. I still want to accomplish more in the coffee world like being an industry-recognized certified trainer and be a judge for internal & external competitions. I'm ambitious and I want to keep learning more about coffee. Maybe in the future, I'll join the Philippine Barista Championships. Who knows? There is a lot to explore, and the world is my oyster."
Her drive and passion for coffee were deepened by her Sumatra Experience, where she was able to explore the coffee farms in Sumatra, get to know the farmers, and have a better understanding of the journey from bean to cup.
"I've learned that being in a coffee business, it's not just about the transactions we make. It's more about the relationship we create with our suppliers and the people who work on the farms and how Starbucks takes care of that relationship and the people involved in it. As a coffee leader myself, I feel that the stories, the information I've learned, and what Starbucks is doing on the ground are underrated and unheard of. So, I use my scope of influence and the role I have to speak about them, and how Starbucks is making a difference in the coffee industry, and the Regional Barista Championship is an avenue where I can share more about my love for the craft."
The future for Ela looks promising, as she has exemplified her craftsmanship in story-telling and building connections through coffee. Ela's skill and advocacy for sustainable practices, drive her in continuing to positively contribute to Starbucks Philippines, and most especially, in fueling her passion for coffee.
###